Illuminate all the places around your house in no time!
From backyard, driveway, front door, path and barn to the backside of your camper or caravan etc. Super easy to install wherever you want.
Fully Wireless! No high electricity bills and no environmental pollution. Even up to 22.5% conversion.
Designed for all weather conditions
Thanks to their IP65 splash-proof design, Senso Lights are ideal for all weather conditions. This makes them resistant to both heat and frost.
Protect yourself and loved ones from burglars
Thanks to this advanced Ultra Motion Technology, the Senso Light detects every movement up to 5 meters away. This makes it easy to prevent thieves from breaking in at night and stealing your most valuable belongings.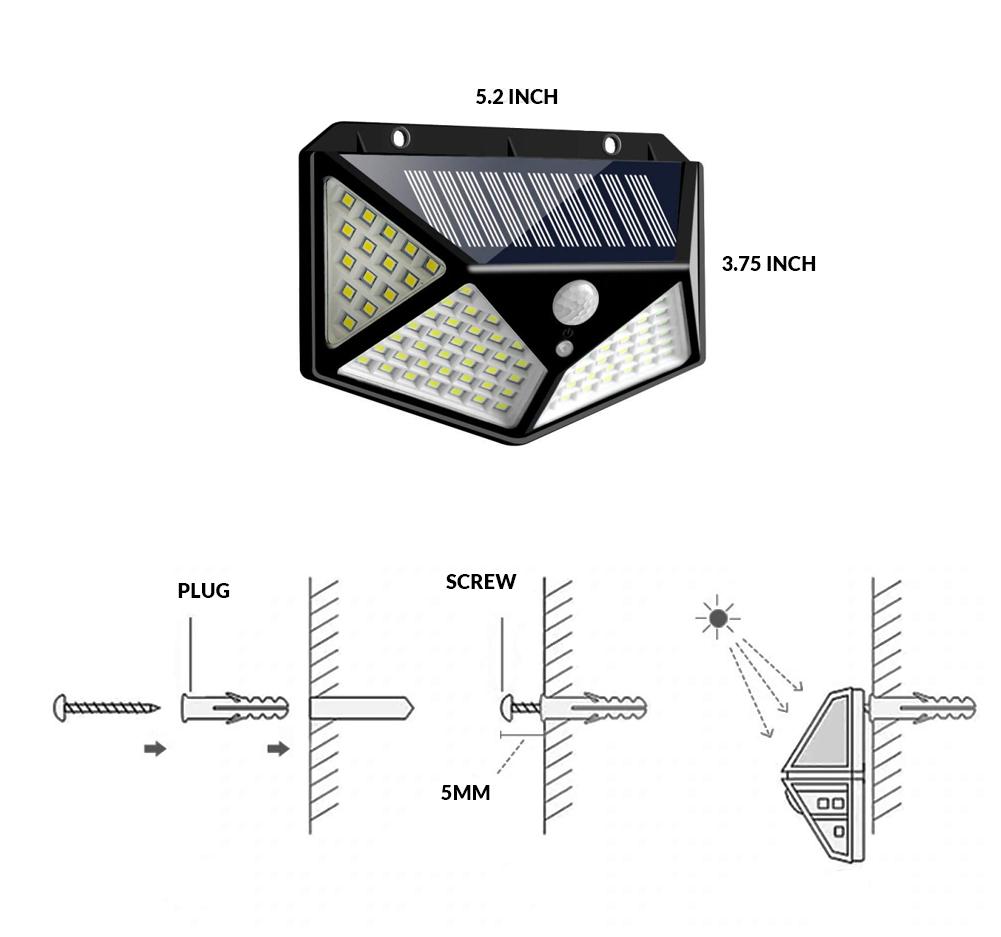 Super Easy to install
On almost any desired material super easy to install within minutes. No power outlet needed! Operates on 100% Solar energy.
3 different modes
Motion Detect Mode – No motion. No light.
Dim Detect Mode – Default dim light and full brightness when motion is detected.
Night Dim Mode – Default dim light always on during the night.
Improved version: Greater Range – 270 degrees / 35m2
Thanks to the upgrade from 50 to 100 LEDs, the new Senso Lights version has extra brightness and a larger range of 270 degrees / 35m2.
Senso Light Specifications:
Input Voltage: 5.5V Power: 20 W
Type lamp: LED 100 – 1200 Lumen
Power supply: 1*3.7 V / 2200 mAH Lithium Battery
Max. Charging time and Illumination time: 8 hours
Sensor Angle & Distance : 120 degrees / 3-5 m
Dimensions: 5.2 x 3.75 x 2 inches