MEET THE NEW HAPPY CLEANING ️BRUSHES IN U WITH SILICONE BRISTLES
TIRED OF YOUR CHILD CRYING WHEN TO BRUSH?
2  SIZES AVAILABLE:
🧸 FROM 0 -6 years 
🧸 FROM 6 – 12 years
Make your child fall in love with toothbrushing!
🧸NO MORE CRYING, NO MORE TEARS
🧸BRUSHING BEAM AN ACT OF LOVE ❤️

🧸You can clean around a tooth without worrying about a missing spot on your child's tooth.
🧸 This product will definitely help you teach your children how to brush their teeth properly and have a healthy mouth!
🧸This toothbrush is made of selected food-grade silicone PP material. It is a silicone created and designed to have contact with your teeth. 
🧸Clinically proven.
🧸 You don't have to worry about cavities and tooth decay!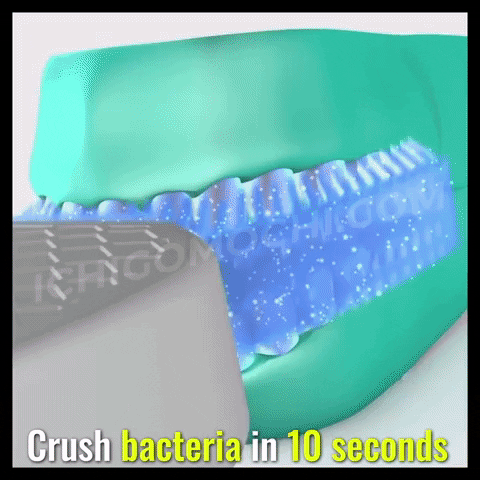 🧸 SAY GOODBYE to bacteria and cavities with brushing that is fun for your child.